Interior, Exterior & Commercial Painting in Little Rock, Conway, & Benton
Your Top Fence Painting Contractor in Little Rock & Benton
Moisture is the biggest enemy of your home's fences. Frequent and long rainy days and intense exposure to UV rays will dull your fence's look and shorten its lifespan. At Chenal Painting, we restore like-new look of fences in Greater Little Rock, including Benton, Jacksonville, Roland, and other cities in our Arkansas service area. You can trust Chenal Painting. We follow standard procedures for effective, uniform work. Call us at 501-830-4050 or contact us online for a consultation or further information about our services.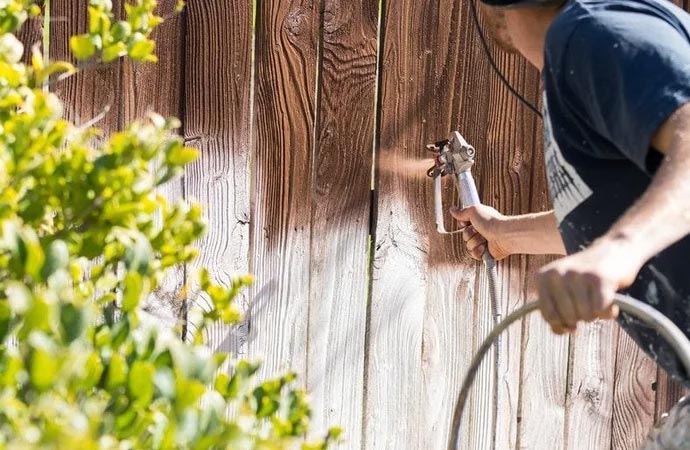 Chenal is Your Fence Painting Contractor in Benton and Jacksonville, AR
Chenal Painting Company strives to provide Greater Little Rock's best fence painting service. It includes both interior and exterior painting options for your home, and our paint or stain choices for fencing are numerous. We provide a quality-control program that is continuous, comprehensive, and provides 100% customer satisfaction, guaranteeing that we complete our tasks within the estimated time.
Choose Chenal For The Best Fence Painting Service in Little Rock & Benton, Arkansas
For decades we have been in the painting industry.
Courteous and conscientious crews who care about you and your property.
Punctual crews who will work around your schedule and hours of operation.
Respectful crews to both the workplace and also to the environment.
Whenever you are prepared to start the project, we will begin working.
We can work after business hours and on weekends to complete the project with minimal interruptions for you or your business.
Customer satisfaction is our #1 Priority and we get the job done right and as scheduled.
We are available whenever you are ready to reach out to us by dialing 501-830-4050. Still have queries? No worries. You can also connect with us via our website for further assistance and consultation.