Interior, Exterior & Commercial Painting in Little Rock, Conway, & Benton

Patio Painting in Little Rock
Whenever we think about concrete patios we imagine them as functional and hardy, but we don't always see them being beautiful. Patios are a great way to provide entertainment and comfort in usable outdoor space. Painting your patios can easily turn the appearance of a boring patio into appealing and exciting. Since patios can face a lot of wear and tear over time, a nice makeover with a fresh coat of paint for your patio will make a world of difference. Paint can conceal all the discolorations and signs of damage as well as provide a protective coating that makes the surface longer lasting.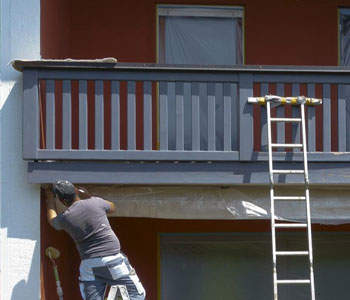 At Chenal Painting Company we offer high-quality patio painting service in Benton, Jacksonville, Little Rock, Roland, and other cities from our Arkansas service area. We are your local exterior painting contractors who follow standard procedures to make the work effective and uniform.
Paint Your Patio in Benton With Chenal Painting
At Chenal Painting, our goal is to provide the best patio painting service for your residential and/or commercial property. We make sure our painting services are of the best quality and well-concentrated so that the paint lasts for years. We complete our tasks within the estimated time with an ongoing comprehensive quality-control program to provide you absolutely 100% satisfaction. If you want the best residential or commercial painting contractor in the Little Rock area, you can count on Chenal Painting.
Why Choose Chenal Painting?
For decades we have been in the painting industry
Courteous and conscientious crews who care about you and your property.
Punctual crews who will work around your schedule and hours of operation.
Clean and respectful crews to both the environment and the workplace.
We can start your project when you are ready.
We can work after business hours and on weekends to complete the project with minimal interruptions for you or your business.
Customer Satisfaction is our #1 Priority and we get the job done right and as scheduled.
Simply call us at Chenal Painting at 501-830-4050 or contact us online to schedule a consultation or to learn more information about our services.