Office Space Painting throughout Little Rock, Conway, & Benton
When it comes to office spaces, it is surprising how the overall look and feel of an office building can have an impact on the employees and their work efficiency. In fact, the customers, clients, and new recruits feel good about the place when the space has a nice outlook. A beautiful setting in the office can improve employee spirit, boost potency, and convey a sense of competence.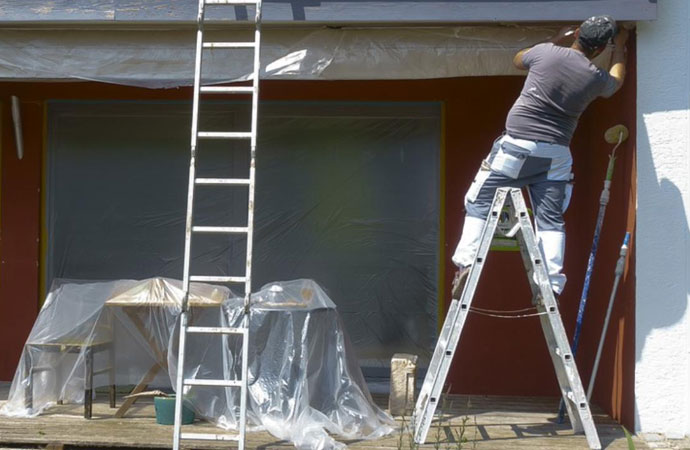 If your office is in Benton, Jacksonville, Little Rock, Roland, and other cities in Central Arkansas and you are in need of commercial painting services for your office building, rely on the experts at Chenal Painting. We provide you high-quality painting services for office spaces. Regardless of the size of your office space, our technicians get the job done within the scheduled time and estimated budget without causing disruption to your employees and your everyday operations.
Simply give us a call at 501-830-4050 or contact us online to know more or schedule an appointment. We'll work with you to come up with a plan that meets all of your business needs and provide you our services accordingly.
Why Choose Chenal?
Decades of experience in the painting industry.
Our crews are punctual and work according to your scheduled time of operation.
We focus on keeping both the environment and your workplace clean while operating.
We can start your project at your convenient time.
We can also work after business hours and on weekends.
We make sure to cause minimal disruption in your and the employees' regular works.
We top prioritize customer satisfaction and fulfill the job accurately within the estimated time.
Give Your Office Space A New Makeover With Chenal in Jacksonville
The goal of Chenal Painting is to provide the customers remarkable painting services for their properties. Despite the size of the project, at Chenal, we have crews with experience and expertise to complete all the tasks in the time that has been estimated. We aim to provide 100% customer satisfaction by communicating with our customers throughout the process and ensuring the job is getting done according to their specifications, schedule, and budget.
Simply call us at 501-830-4050 or contact us online for a consultation or further information about our services.