Interior, Exterior & Commercial Painting in Little Rock, Conway, & Benton
Vinyl & Aluminum Siding Painting in Little Rock & Benton, AR
Many homeowners finish their homes with decorative vinyl or aluminum siding because of the additional protection and extended lifespan of aluminum and vinyl. These types of siding not only are gorgeous to look at but also more durable and longer-lasting compared to wood. However, they still require occasional upgrades -- like painting -- to look and protect their best over time.
At Chenal Painting Company, we offer our high-quality siding painting services in Benton, Jacksonville, Little Rock, Roland, and other cities within our Arkansas service area. We are your local exterior painting contractors who follow standard procedures to make the work effective and uniform.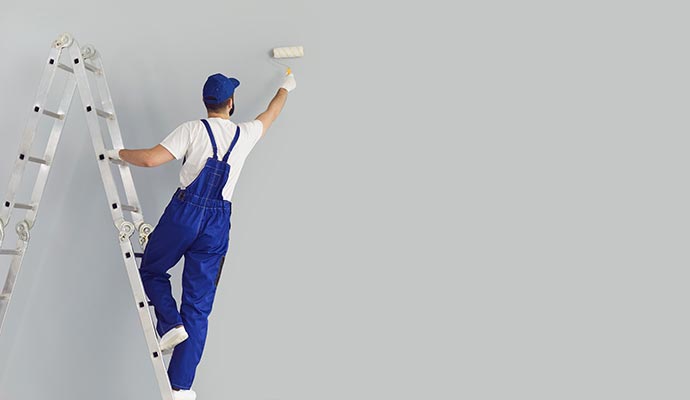 The Benefits of Professional Painting by Chenal Painting
As with any home improvement project, it is best to leave the painting tasks to the professionals. Not only will this produce better long-term results, but it will be more cost-effective as well.
With a professional painter from Chenal Painting, you will get the best available paint, as well as a skilled painter, to improve the look of your home decor and extend the life of your vinyl or aluminum siding. For years, we have set the industry standard for professional painting in Conway, Hot Springs, Little Rock, and other Arkansas cities in our service area.
Upgrade Your Siding in Little Rock & Benton
At Chenal Painting, our goal is to provide the best siding painting services for both residential and/or commercial properties. We complete our tasks within the estimated time with an ongoing comprehensive quality-control program to provide 100% customer satisfaction.
The benefits of choosing Chenal Painting include:
For decades we have been in the painting industry.
Courteous and conscientious crews who care about you and your property.
Punctual crews who will work around your schedule and hours of operation.
Clean and respectful crews to both the environment and the workplace.
We can start your project when you are ready.
We can work after business hours and on weekends to complete the project with minimal interruptions to you or your business.
Customer Satisfaction is our #1 Priority and we get the job done right and as scheduled.
Simply call us at 501-830-4050 for a consultation or further information about our services or you can click here to make an appointment today!