Interior, Exterior & Commercial Painting in Little Rock, Conway, & Benton
Painting Services for Entertainment Centers in Little Rock, AR
Painting services are useful for a variety of reasons when it comes to entertainment centers, including making the entertainment systems blend in with the room's design and creating a unique and personalized aesthetic. Over time, an entertainment system can get scratches and dents that make it looks bad. Painting can hide all of this and give the structure a new appearance that blends well with the room's environment.
Chenal Painting offers professional painting services that can make your home's entertainment centers more aesthetic and attractive. Our experts can recommend the best paint available in the market which will meet your need and expectation. Dial 501-830-4050 today to get our assistance regarding entertainment centers painting or any interior home painting in Little Rock, Conway, Benton, Bryant, Cabot, and other surrounding cities.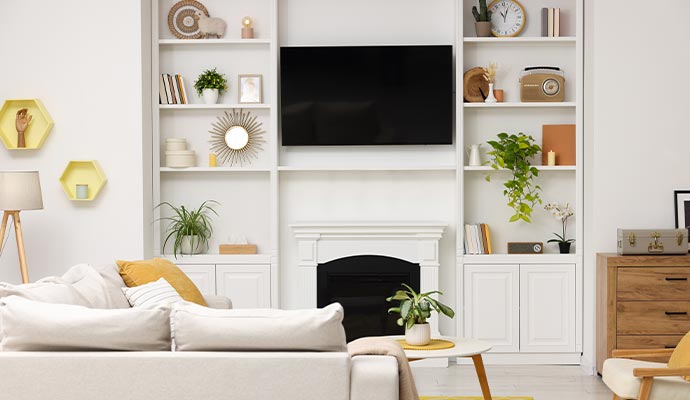 Benefits of Painting an Entertainment Center
Painting an entertainment center can offer several benefits, including:
Improved appearance: Painting an entertainment center improves and changes its looks and feel. One can coordinate the decor by choosing a color and design.
Customization: One can customize the entertainment center by just painting it. This helps them to maintain a specific style or color scheme throughout your house.
Protection: Paint can protect the entertainment centers from dust, wear, scratches, and other environmental factors.
Cost-effective: Painting the entertainment centers is a cheaper alternative to buying a new one.
Sustainability: Painting an outdated entertainment center can prolong its life and lower your carbon footprint.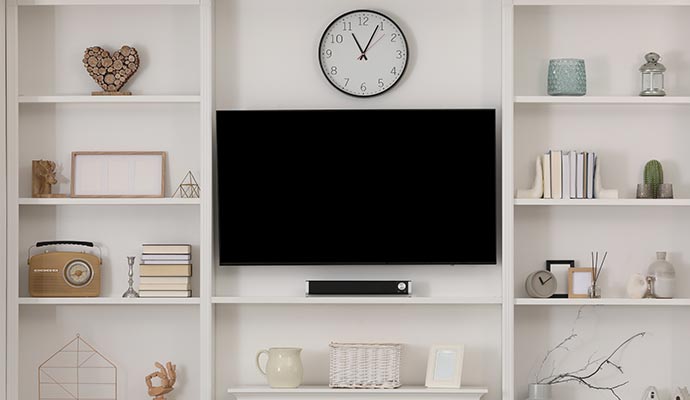 Why Chenal Painting for Entertainment Centers Painting?
Chenal Painting Company has more than 25 years of experience in the painting industry. You can rely on us because we care about:
Customer satisfaction
Quick response
Experienced and skilled technician
Flexible schedule
Free estimates
Make Your Entertainment Center Look Trendy with Chenal Painting Company
At Chenal Painting, we strive to make the interior space of your house the most beautiful and pleasing look possible. Our customers can choose from our wide range of painting options such as textured paint, gloss paint, semi-gloss paint, matte paint, and more. Our goal is to ensure that you feel completely at ease and satisfied with the final result. We also assist with exterior painting, commercial painting, cabinet refinishing, residential painting, and more. Call 501-830-4050 to get our service or click here if you have any queries.