Interior, Exterior & Commercial Painting in Little Rock, Conway, & Benton
Patio Door Painting or Staining in Little Rock & Benton, AR
With the right paint or stain, patio doors can accent a home beautifully. Those with window inlays are designed to enhance natural lighting, and paint or stain pulls together the entire look. Occasionally, new paint, stain or finish is necessary to revive patio doors, and Chenal Painting is your superior solution when you need patio door painting or staining.
At Chenal Painting, our wide range of exterior painting services provide the convenience of completing your patio door painting or staining, or other project, with a single contractor, not multiple ones. Our highly-skilled paint experts, superior quality paints, proven customer satisfaction and results will make your patio door painting or staining turn heads. For assistance in Little Rock, Conway, Benton, Maumelle, Jacksonville, North Little Rock, or throughout our AR service area, call 501-830-4050.
Why Chenal Painting For Patio Door Paint & Stain in Conway, AR?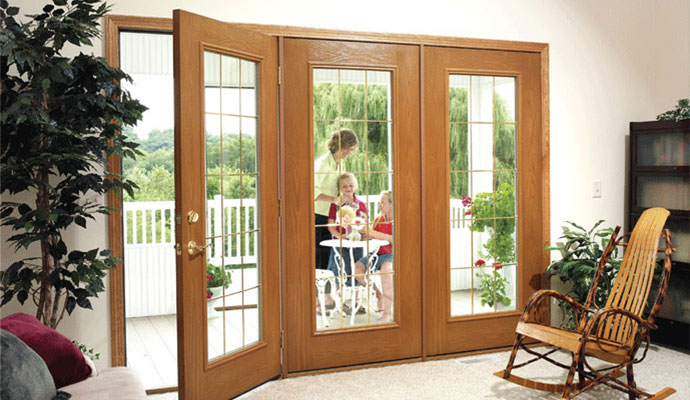 Here is a list of reasons why you should choose Chenal Painting over other professional service providers in your area:
Prioritizing the Customer's Opinion: We provide our clients with complete authority throughout the process. We ensure you get your money's worth by collaborating with our clients to achieve the most significant results.
Quality Service: Our licenced painters and crew will provide a wide range of services, from interior to exterior painting, utilizing the most up-to-date and high-end equipment to ensure you receive the best texture and quality on your walls.
Customer Satisfaction: In this industry, customer satisfaction is crucial. As a result, we ensure our customers are always happy with our work. You can also read user reviews to gain an unbiased perspective on our services.
Meeting Deadlines: We understand how critical it is for restaurant owner to open their business as quickly as feasible. Our professional painters respect your schedule and ensure the job is completed before the deadline.