Bedroom Painting in Little Rock & Benton
The bedroom is the most personal space in the house, and everyone welcome a cozy and comfortable space. The overall impact of the occupant's entire mood can be influenced merely by the choice of paint color for the bedroom. That's why time spent choosing an agreeable color can mean years of happiness when it comes to bedroom painting.
Chanel Painting Company can assist you with painting your bedroom. We understand how crucial it is for your bedroom to be both comfortable and attractive. That's why we'll help you select a paint color that expresses your personality and complements the overall design of your house. Contact us online or call 501-830-4050 to schedule a meeting if you live in or around Benton, Bryant, Sherwood, or our other service areas.
Our Bedroom Painting Process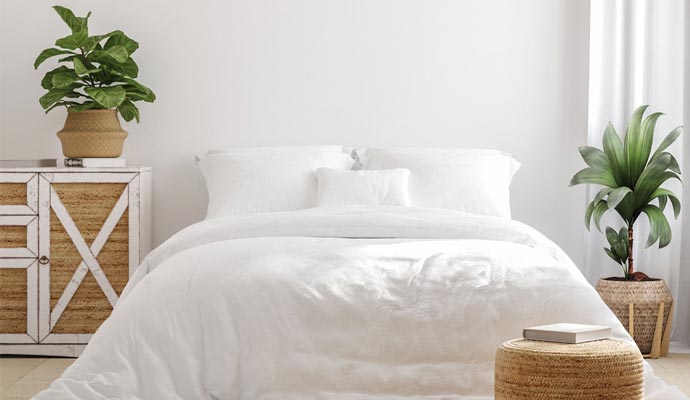 Here is the process we follow to paint your bedroom:
Choosing a Paint Color - Choosing a paint color may prove challenging; we can help.
Cover the Entire Area - We don't want to ruin your room with dust or paint marring other surfaces. We will cover the flooring and furnishings in the area.
Preparation of the Walls - Our experts will then prepare the surfaces before painting.
Apply Fresh Coat - Next, our professionals will thoroughly apply the high-quality paint you chose.
Clean-up - We will collect our materials, and leave your room with a look new!
Choose Chenal For The Best Bedroom Painting Service
We have been in the painting business for decades
We have courteous and conscientious crews that care about your property
Our crews arrive on time, or they can work around your schedule
Clean and respectful crews to both the environment and the workplace
We can start your project when you are ready
Flexible to work after business hours and on weekends to complete the project with minimal interruptions for you or your business
Customer satisfaction is our No. 1 priority!
Chenal Painting Company can give all your bedrooms the desired look you have always wanted. Contact us online or call 501-830-4050 to schedule our services, which include color consultation, fence painting, house painting, and many more.